Expat Rob loves bikes. In 2016 he played an integral part in the development of our Bordeaux by Bike Tour which is a great 2.5 guided tour on beach cruiser bikes around the best sites of the historical city of Bordeaux. During the tour you will even taste some wine, which Rob says was obligatoire in a tour of Bordeaux, the city of wine.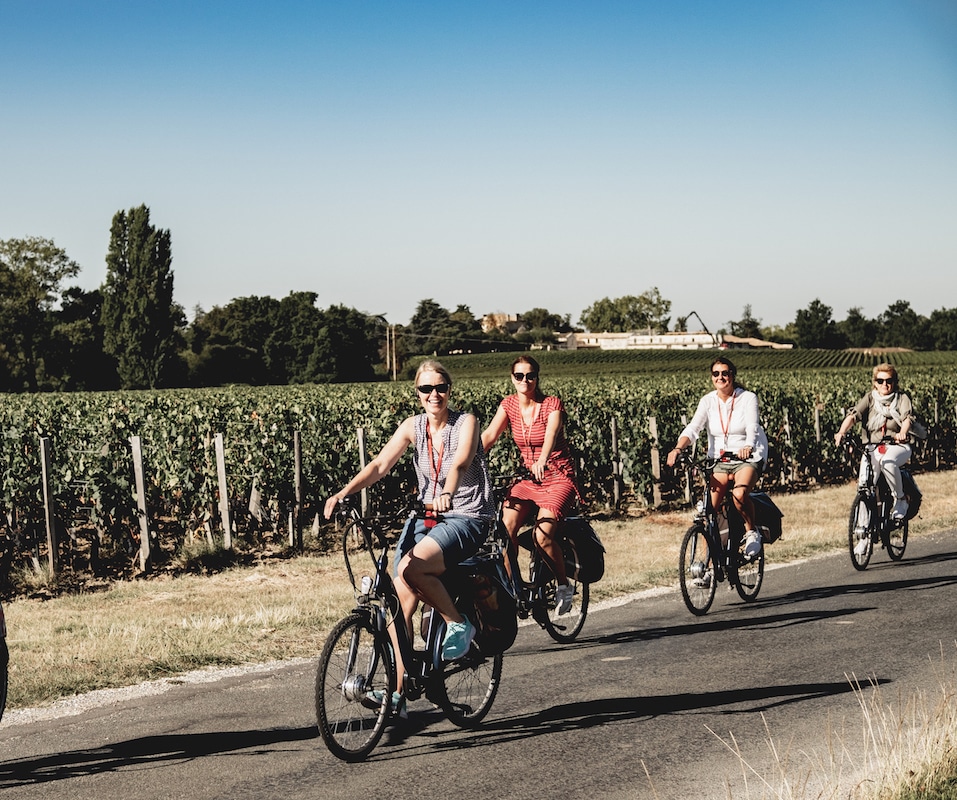 Fast forward 2 years and Rob has a business of his own, Musette Bike Cafe and we wanted to tell our readers about this hidden secret.
Simple concept: Bikes & Coffee. Along with his business partner Chris you will find them at 72 Cours de la Somme in Bordeaux where Rob handles the bike repairs and sales and Chris is busy in the kitchen whipping up quality cappuccinos and baking tasty banana cakes and more. Bordeaux is a super flat city and tourists in general find it very cycle friendly with dedicated bike lanes almost everywhere. This shows by the number of cyclists you see commuting or just going for a cruise along La Garonne river. If you are after good local advice on cycle routes in the region around Bordeaux, the guys at Musette can help you out.
Victoire & Saint Michel Quartier
Musette Cafe can be found in the dynamic area of Victoire, only a short walk from Saint Michel and the famous Marché des Capucins. We encourage you to check them out, taste the dish of the day and receive friendly service. So yes, even if you are not travelling by bike, it is worth stopping by and having a chat.