Among the greatest vineyards of France that have an excellent reputation we can mention the region of Bordeaux. The reputation of this city is such that it is considered one of the wine capitals. You want to visit the vineyards of Bordeaux and enjoy the best wine tasting, but you don't know how? You want to live a real wine tourism experience? Don't panic, this article is for you.
In the Bordeaux region, the vineyard properties are also called wine chateaux. There are more than 9,000 chateaux in the Bordeaux region where you can enjoy a Bordeaux wine tour. 
The first question you should ask yourself is which châteaux to visit around Bordeaux?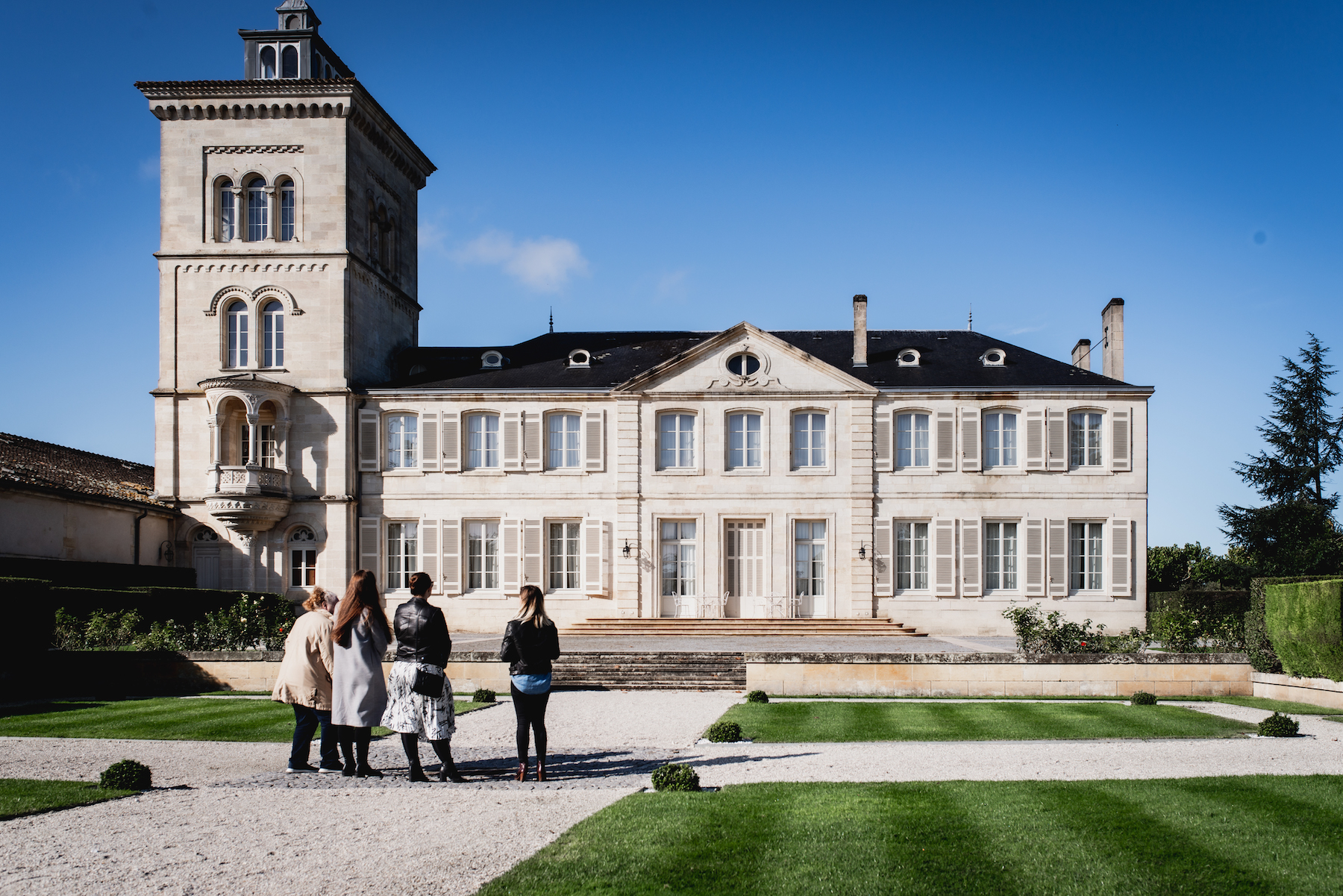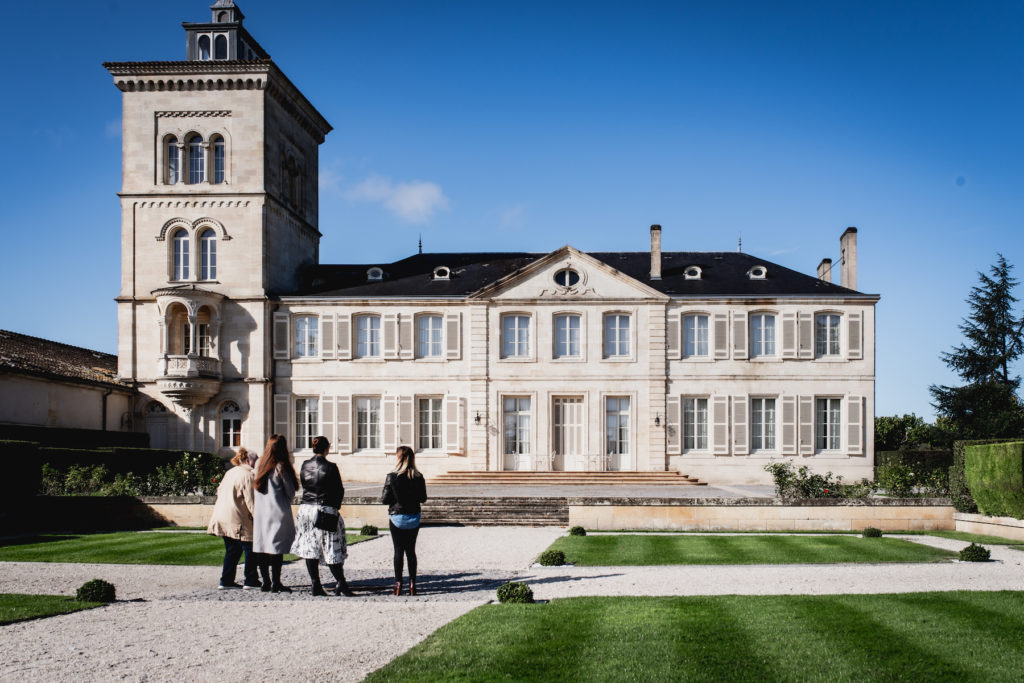 Severals wine-producing chateaux stand out from the crowd and possess their own qualities, such as :
The Château Pape Clément, a wine-growing château that reminds us that the vineyard was born at the gates of Bordeaux.

The Château Pape Clément, is the emblematic and original vineyard of the capital of Gironde. But there are other châteaux with an excellent reputation such as Château Margaux or Château les Haut-Brion.
To be able to visit Bordeaux wineries of your choice, nothing complicated, you do not need to have a car. You can get there either by bicycle, by public transport or by wine cruise allowing access to vineyards by the river. 
Public transport will also be very useful. For example, the tramway A allows you to go to the Château Luchey-Halde or the Château Les Carmes Haut-Brion.
Bordeaux Metropole bus lines can also take you to these destinations:
Line 15 will take you to Chateau Bardins and Chateau Bouscaut
Line 5 will take you to the Chateau Oliver
Line 402 will take you to Chateau Camarsac
Line 29 will take you to the Chateau Saint-Ahon
Line 33 (Le Verdon) will take you to Chateau Maucaillou and Chateau Chasse Spleen
Trains will also take you to severals chateaux. If you take the train at Saint-Jean station from Veron to Margaux you will have the chance to discover the following castles:
Le Château Ferrière
Le Château Marquis de Terme  
Le Château Marquis d'Alesme
Le Château Lascombes 
Le Château Pontac-Lynch
Furthermore, from Saint Emilion's train station, you will find Chateau La Gaffelière within a 7 minutes walk.
Then 20 minutes later you can contemplate the Villemaurine chateau and its magnificent underground cellars. You can take advantage of all this thanks to the Bordeaux CityPass which allows you to fully enjoy your stay in Bordeaux.
How to visit Bordeaux wineries with Rustic Vines Tours
Rustic Vines, offers you a Bordeaux electric bike experience. More precisely, a Saint Emilion wine tasting day trip from Bordeaux. Enjoy two guided wine tasting in old châteaux and a peaceful picnic in the middle of the vineyards.
The Saint-Emilion electric bike wine tour lasts between 7 to 8 hours, tickets via mobile phones are accepted.
During your tour with Rustic Vines, we offer you :  
Wine tastings in 2 Châteaux with a French picnic lunch,

A visit of the village of Saint-Emilion,

A special tasting in the heart of the village,

An English speaking guide,

Return transfers by private vehicle from Bordeaux are included.
Where to find Rustic Vines Tours ?
You'll have 2 starting points :
One is at

Rustic Vines Tours – Bordeaux, 26 Rue de la Devise, 33000 Bordeaux,

The other one is at

Rustic Vines Tours, 8 Rue André Loiseau, 33330 Saint-Émilion.
During the trip, we will stop in Saint-Emilion.
Lunch, bottled water, Wines, helmet, electric bike and all fees and taxes are included.
From the right bank of the Saint-Emilion region to the left bank of the Médoc region, choose between half-day or full-day tours from the best wine tours in Bordeaux.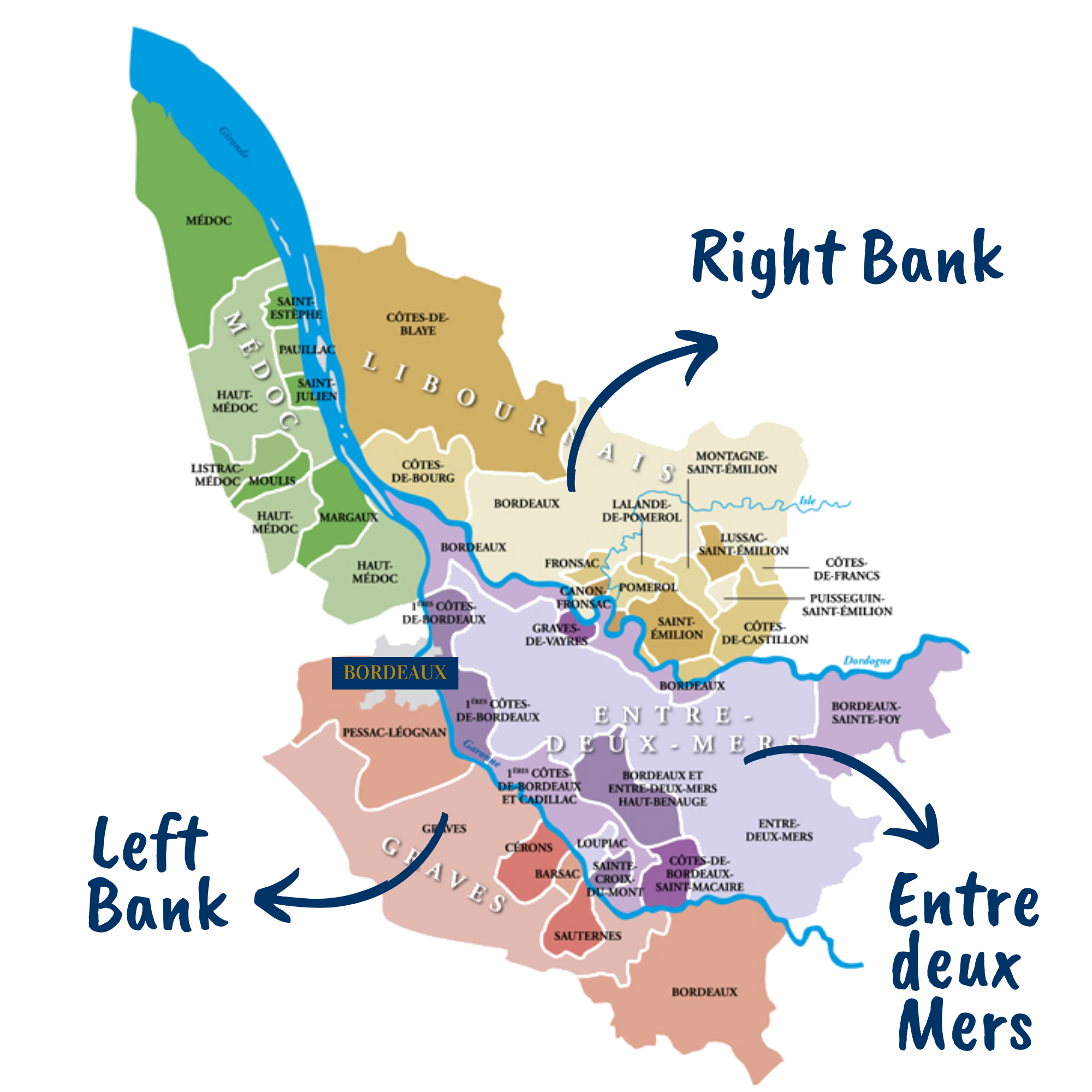 The summer period is from April 1st to October 31st.
We offer a half-day afternoons excursion by electric bicycle for 95€ per person through the picturesque UNESCO heritage region and some of the world's most famous vineyards.
For a full day excursion by electric bike in Saint Emilion, it is from 130€ per person.
The winter period is from November 1st to March 31st.
We offer a minibus tour in small groups of up to 8 people to create an intimate experience with our English speaking guide who will accompany you throughout the day for a fun and relaxing tour.
Discover with us the two famous wine regions of Bordeaux : the right bank with Saint-Emilion, the Merlot wines and its village classified as a UNESCO World Heritage Site and the left bank with the Médoc, the Cabernet Sauvignon wines and the famous Route des Châteaux.
This tour is only available as a private tour.
How does a visit to a chateau work ?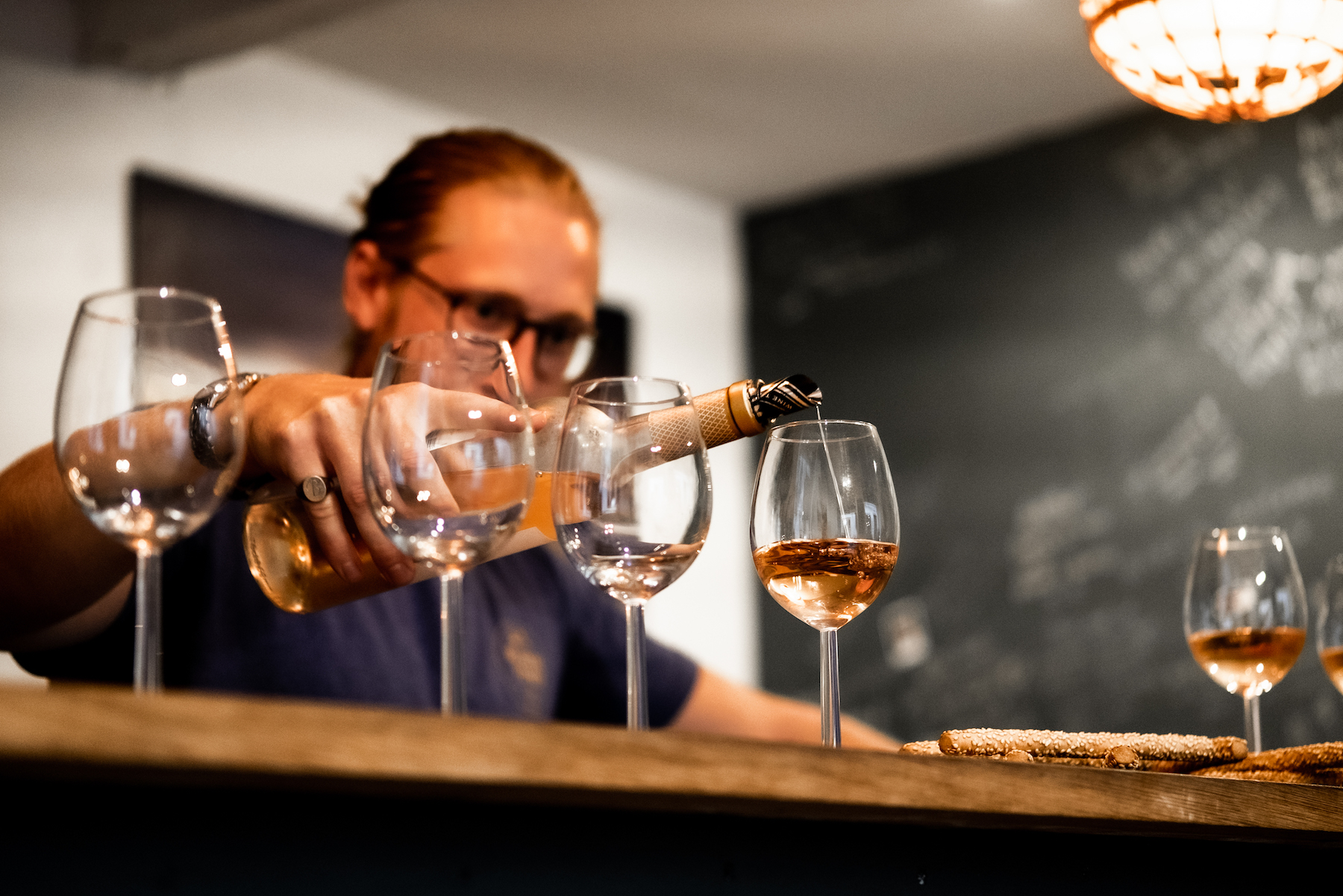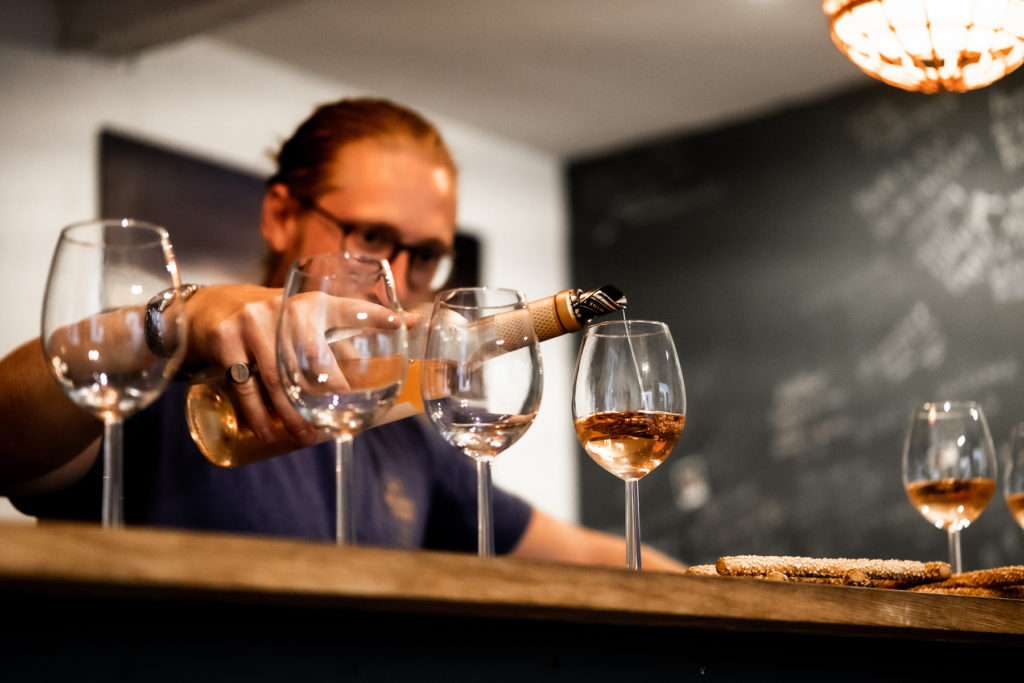 To begin with, when you visit wineries in Bordeaux, appointments are often private, so it is important to be on time.
We reserve this time specifically for you. Your visit will last at least one hour.
It will include a tour of the vineyards, cellars, wineries and a wine tasting experience.
What time of year is best for wine tours ?
Autumn is, according to the critics, the most pleasant time to visit Bordeaux wineries.
The weather is perfect for meeting the cellar masters and winemakers…
In autumn, all the harvests are finished and allow a tasting of the fresh wine. The vineyard shows its most beautiful colors before it gets naked in winter.
When is the best time for a wine tour in Bordeaux ?
March : March is a good start as most people are preparing for the all-important April tasting.

April : If the first week of April is to be avoided, the rest of the month is perfect because the primeur tasting is over.

September : From the beginning of September until the harvest, it is perfect to visit the Bordeaux wine region. From mid-October to the end of November is also a good time.
In order to fully enjoy the castle you're visiting, it is best to make at least 3 appointments per day. Otherwise you will want to rush to your next appointment and will not take the time to enjoy your current visit.